THE BULL. Oil paint on canvas with found objects. 75 x 30 inches. 3 inch thick wrapped canvas Perfect size above sofa.
A unique statement of your love for art and desire to personalize your residence. Glow in the dark areas make this painting enjoyable in the dark.
$300.00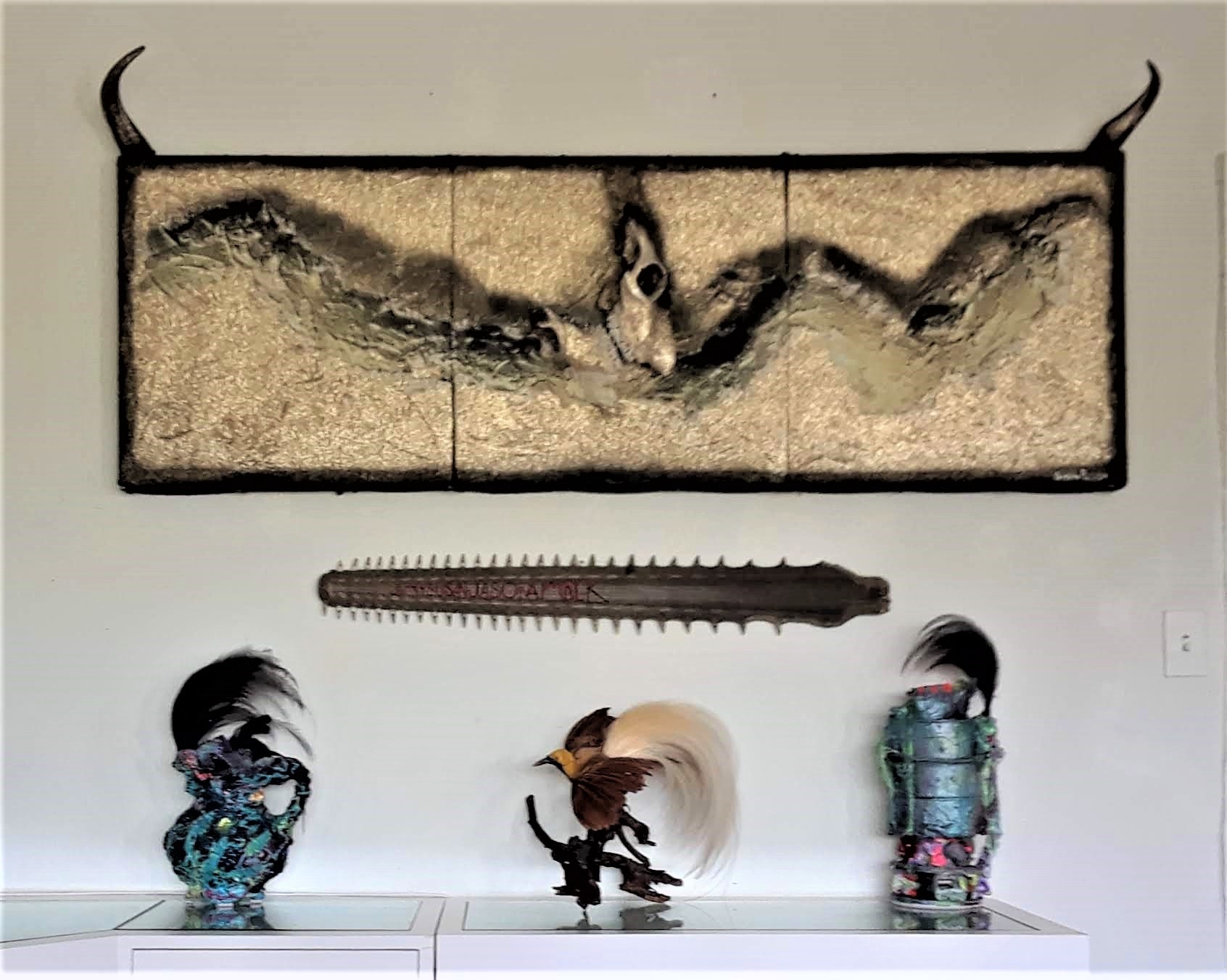 The sculptures and rare objects of nature add to the exotic aura of THE BULL.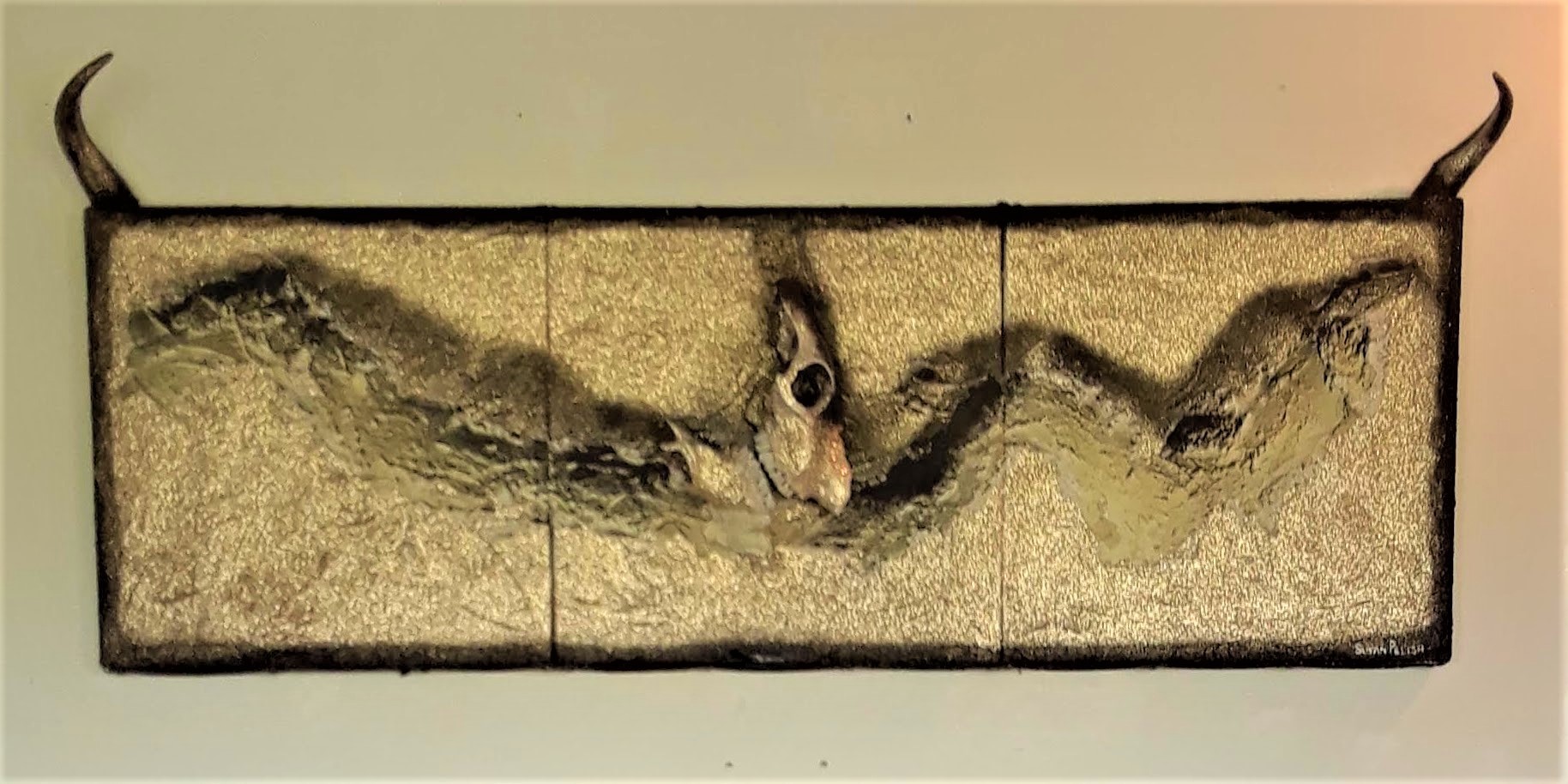 Glow in the dark .

Right side, detail.